Are you getting suspicious, frustrated, or paranoid that your husband or partner has started behaving differently? Are they cheating? Have you noticed some apps for affairs on their phone that hint at adultery or infidelity and cheating on the phone? In the modern era of smartphones, this is not something shocking that people keep their calls and texts hidden.
Technology has provided us with ample ways to improve our relationships. You can now talk, see and meet people from all over the world. Gadgets and smart rings can even make you feel your dear one's heartbeat irrespective of the distance. However, technology has also made it easier for cheaters to keep extra romantic relationships without their partner ever knowing.
According to stats, the possibility for men to cheat their spouse, as supported by the data from the General Social Survey, is 22.2%, and for women, it's 43.7%. 20% of men and 13% of women admitted having extra-marital sex. Extramarital affairs eat away at a loving partner's soul.
This article has recommended a list of 18 secret cheating apps that will help you know what chat apps cheaters use to calm your heart or spy on your partner. We have tested each of these apps, including the functionality and usability.
What Are the Signs of Cheating?
Do you doubt that your partner is hiding something from you? Are you looking for ways to find out how cheaters hide their tracks? The suspicions of disloyalty might be killing you inside to find out whether it's true or you're just overthinking.
If you have a gut feeling that your partner is disloyal, you might be right. Signs of a cheating partner include if they are more concerned about their appearance all of a sudden. There are significant changes in their schedule. They fade away emotionally. They guard their phones. People can display plenty of signs of cheating and still act normal. Let's take a look at these changes in detail.
They Secretly Use Their Phone or Computer
Cheaters use their phones or laptops more frequently than they used to do before to guard them as if this is the most important thing to do all the time. If your partner's electronic devices or gadgets never had a password before, but now they do, it's not a good sign.
If your partner has started deleting texts and removing what they searched for on the internet regularly or even talking while taking a bath, these are the things you should pay attention to.
You Cannot Reach Out to Them Often
Never ignore a change. If your partner has a routine/job that makes their availability limited during particular hours of the day, it doesn't confirm they are cheaters. But if you're struggling to reach them out all of a sudden and it's a consistent problem, consider it a red flag.
A cheating partner needs patches of uninterrupted time and privacy. Somebody engaged in an extramarital affair is often unreachable. Besides, they haven't planned to let you hear background noises or suspicious voices. If your partner is in a dead zone while on a business trip or working late and you can't reach them, watch out!
More Frequent or Less Sex
Both increased and decreased levels of sexual activity in your relationship can hint at disloyalty. Fewer sex hints at your partner's interest in somebody else, more sex happens because they are trying to hide it. One more possible sign of a cheater is that your sex lacks emotional connectivity.
Changed Schedule
When your better half who was never working late has started working late suddenly, and these activities begin to happen regularly, they may be hiding something. For example, if your partner has never been late or on a business trip, but now they suddenly found a need to travel for company, that could be a clue that they are sharing their weekend with somebody else.
Dead batteries, flat tires, extra time at the gym, traffic jams, and similar excuses for being absent or late are some significant signs of infidelity. They might also start forgetting birthdays, essential tasks such as picking up the kids, etc.
They Are Not So Friendly Now
Cheating partners usually rationalize their behavior. They often blamed you. They find flaws in your personality. They say that you don't look the way you used to, you're no more adventurous, you're ungrateful to them, and that's why they have a valid reason to have fun with others.
Usually, their justification for cheating disturbs them, and they start being judgmental about your personality and the relationship. But, if all of a sudden it starts looking like you are always wrong, that things that were not a big deal for your partner are now a really "big deal," or if you feel pushed away, something is fishy.
Top 5 Dating Apps for Cheating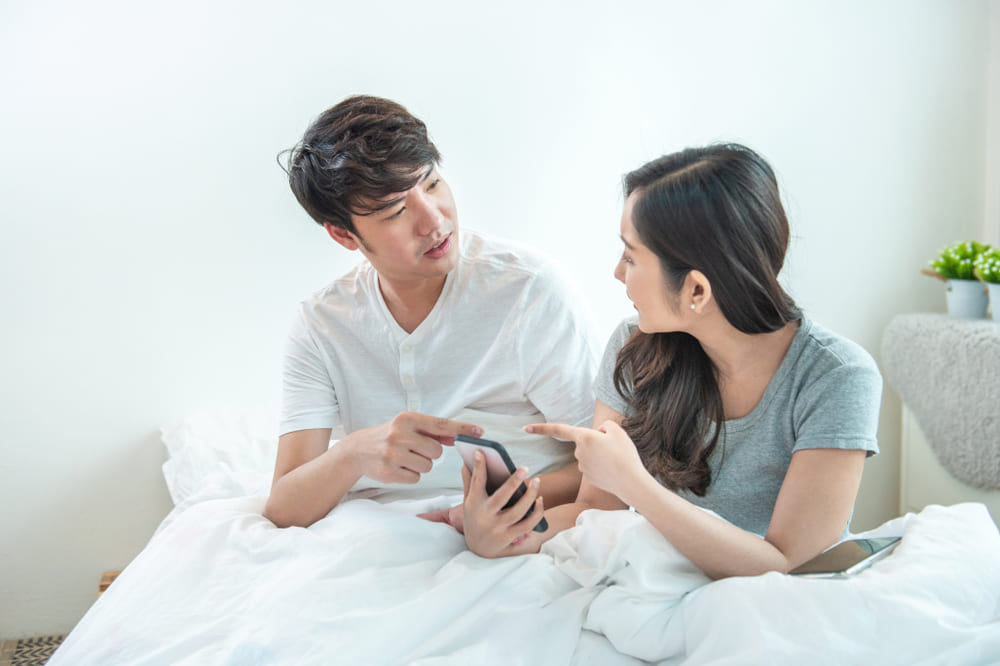 Still, there's no evidence to confirm if your partner has an extramarital affair or is cheating on you. You can only ask them or catch them in the act. Plenty of signs of disloyalty are subtle. We have listed 18 apps used for cheating that disloyal partners use to have hidden relationships.
These apps appear extremely inconspicuous and never leave a trace for you to discover anything. Mostly, they are strongly encrypted so that you can't access them. So if you find any of these apps on your partner's phone, pay heed to them.
These are the top dating apps cheaters use to hide their secret relationships from their partners. Now is the time that we will tell you how cheaters hide their tracks on an iPhone or Android and what cheating websites and apps they use for dating.
Ashley Maddison
Famous for its tagline "Life is short. Have an affair", the Ashley Maddison app is particularly designed for adults as a cheater's paradise. Used mostly by Android users, this app has mask filters to cover facial features. This cheaters app has a huge user base and is used primarily for extramarital sex.
The app promotes open-minded relations, and it has been featured as a matchmaking app. It promotes infidelity, and it's against family norms.
From the welcome screen, people mention whether they are male or female, whether they are currently in a relationship or not, the type of partner they want, etc. One thing that makes this app distinctive from others is that people openly mention that they are already in a relationship and they want an extramarital romantic relationship.
Lovoo
Among various secret decoy apps for Android, Lovoo is super famous among cheaters. It sends alerts about the people who are using the app in the same location. It's more like the Instagram app, where you like photos and write comments. After activating the radar feature, this app for affairs allows you to get in touch with the people near you.
After finding the right person near you, you can start chatting to know them more and check your compatibility. This app boasts the concept of meeting like-minded people. People use it to connect to people with the same interests and not cheat. But not many…
Tinder
Tinder is a popular hookup app. Users love it for its extremely user-friendly features. Being the most liked dating app worldwide, it lets the users see photos of people who are living in the nearby area.
The users only create a profile, and then they are presented with snaps. They decide who they like and then send appreciation by a heart reaction or skip it by swiping the picture to the left. When two people like each other, the match happens, and they can connect. They can exchange numbers and also decide to meet privately.
Badoo
This is another cheaters' app for iOS and Android users, allowing users to look for like-minded people to chat with and meet. Users can send texts, communicate via video chats, share audio and videos, and can make new friends whenever they want.
This easy-to-use and free cheating dating app allows its users to meet new people in the same area where they live. The secure verification system makes this app for affairs a fantastic app for the users to meet new people and keep their activities a secret.
Bumble
Among the various secret messaging apps for cheaters, Bumble is another app that lets its users find people with the same interests as them living nearby. It is considered the best app for women as it allows them to take the first step and connect to the man they like.
With an extremely friendly user interface, this app allows the users to connect to new people for career building and making friends.
Top 8 Messaging Apps for Cheaters
The emergence of technology has made people more tech-savvy, and thus they use secret messaging apps to pursue their secret affairs and constantly seek new ways to hide their tracks. These messaging apps for cheaters help them hide their activities and act innocent beside their partners.
Viber
Viber is a messaging app for affairs that allows users to send messages secretly. The messages get deleted after a particular time. Users have the liberty to send videos, messages, and incriminating messages that vanish.
Viber seems like a harmless app, but it works brilliantly for affairs. Users can choose the hidden chats option for the conversations they want to hide. After giving a pin, users can continue their chat from where they left off.
Snapchat
Snapchat was primarily made for sharing naughty photos, which become invisible instantly. This app was created for sexting because no person could save the messages. Also, cheaters love this app for the self-destructing ability of texts.
Signal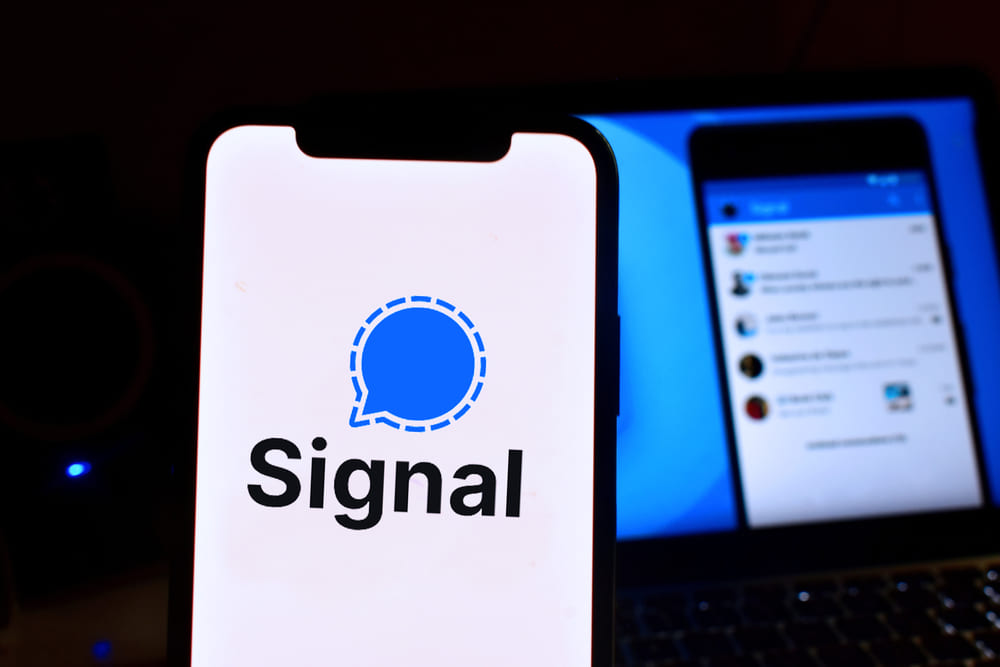 This secret messaging app is fantastic for erased chats. Users can chat, share media and send intimate messages to their love. Users set an allotted time for messages to disappear. In Viber, the hidden chat feature is missing; thus, this app is the favorite app of cheaters for having super-secured chat settings.
Instagram
Instagram is a famous platform where users share media content. It's a fantastic private communication channel. The app provides outstanding features and is promoted as a social media platform. This app is ideal for women who want an affair.
Almost every cheater uses it to find a lover, but newbies and experts have different strategies here.
Kik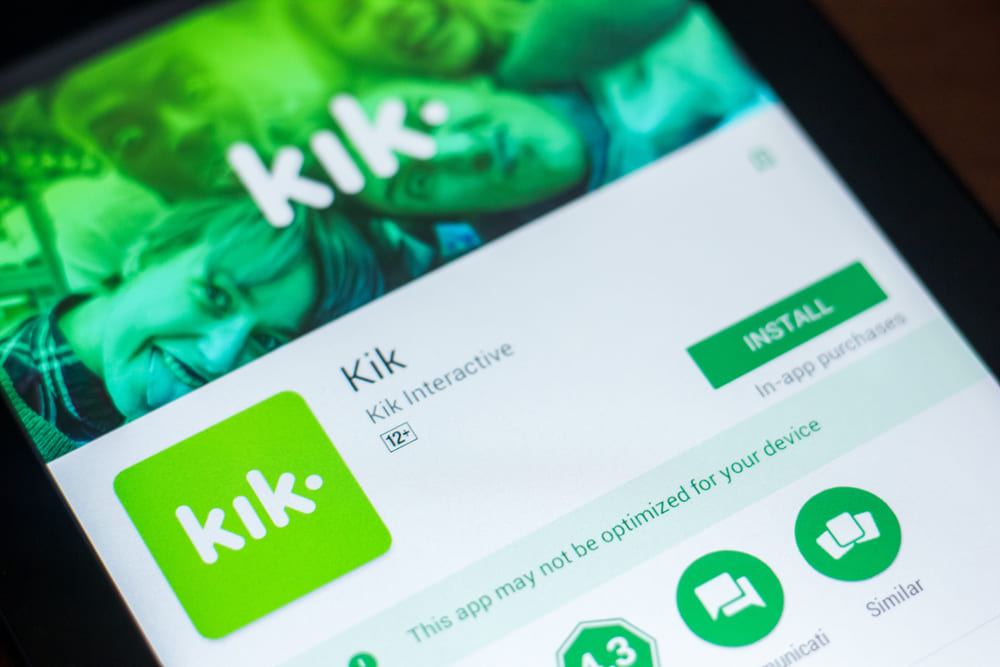 Kik is another app used by people for cheating on the phone. This app is used to send texts and share media. It was primarily made to have a conversation with friends in a group. At first, it looked like another app for instant messaging, but when somebody knows all of its features, it can be used as the best cheating app on Android.
Similar to Skype, this app allows its users to do live chats and send videos that are deleted after a particular time. The app was promoted to give your life a new kick; watch out if your partner needs one!
Line
Line is a cheaters app that is used as a substitute for WhatsApp. Top features include video calls, Voice over IP calls, and quick messaging service. Android users mostly use this secret cheating app to communicate with people who are not Line app users. The calls are paid. People buy Line credits for VoIP calls rather than paying for costly mobile minutes.
Facebook
Betrayal and disloyalty usually start on Facebook. A gym partner, an old classmate, or an ex, people have a high chance of connecting and staying in touch for years on Facebook. It all starts with reacting on posts and ending in each other's DM.
Cheaters who are always looking for a partner can use Facebook Messenger to have private conversations. The Messenger account needs two-factor verification to let anybody log in. People also use Facebook's secret chats feature to have hidden conversations with their mistress. These chats are automatically destroyed after an allotted time. People can easily send messages to anybody they want. However, it is hackable, and you can catch your partner if they are disloyal.
Telegram
Telegram is another well-known app for affairs. Cheaters use this app to hide their tracks. This simple third-party social app has features that make this app ideal for cheating. The self-destructing feature allows users to set a fixed time limit for both sides to remove the messages automatically. This way, cheaters never get caught for being involved in inappropriate activities.
Similar to Viber's secret features, Telegram allows users to hide chats and have secret conversations. The app will never raise suspicion, and nobody can access the app without a pin. Cheaters love this app for its user-friendly interface and leaving no evidence of what was communicated.
5 Secret Messaging Apps That Look Like Games
Cheaters also use secret messaging apps that look like games to keep their messages hidden from their partner's eyes. So, let's take a look at the top 5 apps cheating partners use that look like games.
Calculator Pro+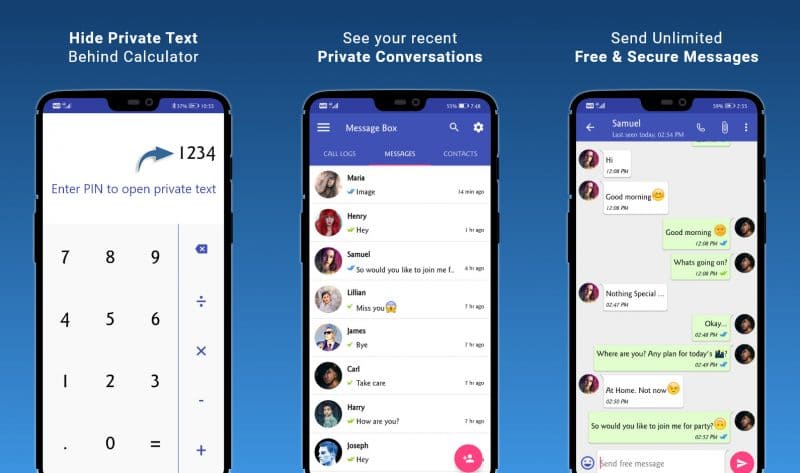 You get text messages on Calculator Pro+, but nobody will see them but only you. The app is best for private messages and calls screening. Users can send unlimited messages and share videos, voice notes, and photos.
Users set a pin to open the app. All messages remain hidden, and nobody can even doubt it's not a calculator but a messenger. The app works as a calculator, and users can use it for free. Users allot this app a particular time frame, and the app automatically gets closed at the set time.
Hide My Text: Secret Private Text Message
Not a famous app, but cheaters still use it. The app's icon is designed in a creative way that nobody can doubt if it's a chatting app or game. The icon resembles a card or solitaire game. All secrets of a cheater remain protected under a password. Even if a person opens the app, they will see no messages without entering a pin.
Wickr Me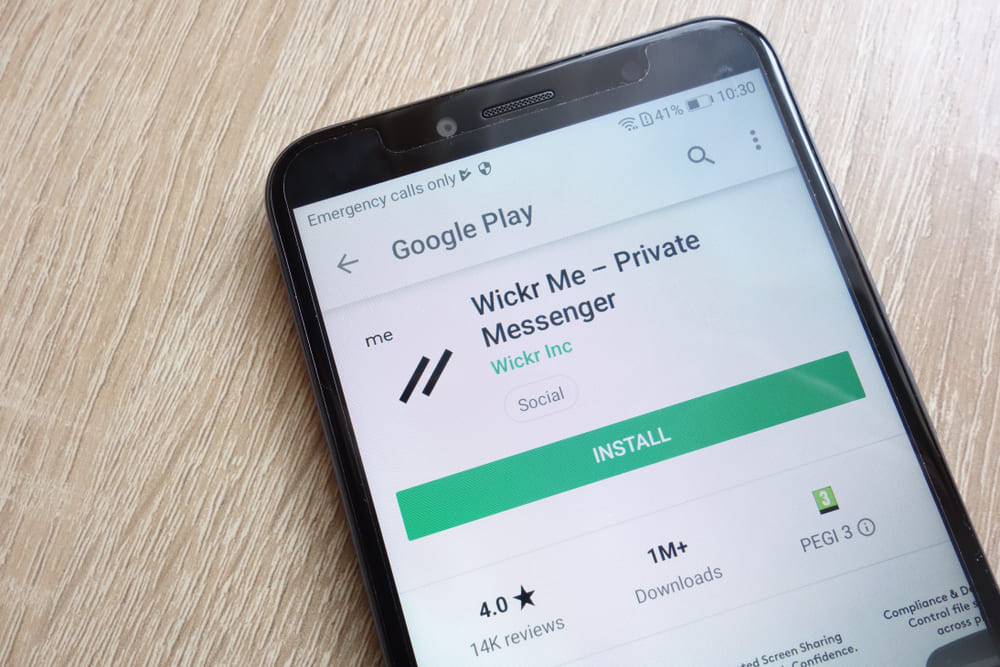 Wickr Me is a well-known messenger which is admired for its security features. Users can chat and send voice notes but can't make video chats/calls. Text messages, voice calls, or voice notes are also not supported by the software for mobile numbers. All messages self-destruct after a particular time, and nobody can get any clue about what message was sent or received.
Users can set the time from seconds to several days for the messages to self-destruct. Wickr Me is a cheater's favorite software for its top-quality end-to-end encryption, message timer, and message self-destruction features other than emojis, stickers, etc.
FortKnoxster
FortKnoxster is another secret cheating app that offers ease to cheaters. End-to-end encryption, high-security features, and self-destruction messages are some of the perks users get after the installation of FortKnoxster. But keep in mind that this is another app cheating partners use to deceive their partners that it's a game and not a cheating app for affairs.
Stealth Chat
A safe app for affairs; Stealth Chat seems like a game but is another secret messaging app used by cheaters. This privacy-focused app never saves any data. Users can chat, share multimedia, send likes and exchange private information.
Cheaters use this app to talk to their secret friends. All phone calls and chat messages are secured by end-to-end encryption. Stealth Chat, which looks like a gaming app, also allows group conversations. Thus, if you see this app on your partner's phone, be mindful that something is not right.
How to Catch Your Partner Cheating?
Although an honest conversation between the two partners is perfect for clearing all the doubts, it won't take you anywhere if you talk to a crook or disloyal partner. You have experienced the nagging, sick, but certain feeling that your partner is cheating on you. Because of the emerging technology, although it's never been so easy to cheat, you can now easily catch your cheating partner. With these tech-savvy techniques, you can spy on your disloyal partner to monitor their activities.
Spy apps for cheating partners can help you catch them. Don't forget that spying on them should be the last option. Thus, if you're sure that a conversation between you two won't get you anywhere, use these top 3 spying methods.
mSpy
mSpy is a brilliant choice to assist you in spying on your partner, as the app can help you see all of their messages and other phone details effortlessly. It's also going to assist you in pinning down your partner's GPS location. This ideal spy app offers plenty of features without rooting or jailbreaking the target device.
mSpy app offers a Premium subscription with the duration of 1, 3, and 12 months. The app is compatible with both iOS and Android devices. Here's a list of its top features:
Test Messages. You can read the messages sent and received with date and time stamps.
GPS Location. mSpy records your spouse's location and keeps the record to see exactly where they were all through the day.
Keylogger. All keystrokes that were typed on their phone throughout the day are recorded.
Call History. With mSpy, you can check their call history. You can get the details of phone numbers they call on, date, contact names, and duration of calls.
Instant Messaging Apps. You can monitor their instant messaging apps like Skype, Viber, and WhatsApp.
Social Media Apps. mSpy lets you check your partner's social media apps like Instagram, Snapchat, and Facebook.
Internet Activities. With mSpy, you can see their whole search history.
Emails. You can read their sent and received emails.
Invisible Mode. The ideal thing about mSpy is that it operates in an invisible mode, which means nobody can ever know that somebody is monitoring them.
Pricing
Here's how much mSpy costs mSpy:
3 Months:
---
GPS Location
WhatsApp and Other Messengers
Text Messages
Call Logs
Internet Browsing History
Screen Recorder
Media
12 Months:
---
GPS Location
WhatsApp and Other Messengers
Text Messages
Call Logs
Internet Browsing History
Screen Recorder
Media
Pros
✅ It comes with 24/7 customer support.
✅ mSpy operates in incognito mode, so your target will never know you're spying on them.
✅ It's very affordable compared to other similar products on the market.
Cons
❌ It doesn't have a call recording feature.
eyeZy
eyeZy is a relatively new app on the market, but it's already making a splash with its innovative features and affordable price. This app claims to be the "most powerful" spy app available, and it's easy to see why.
With eyeZy, you can easily find out what your partner is up to. The app allows you to view their text messages, call history, web browsing history, and even their location in real-time.
These features make eyeZy a strong, feature-rich app to monitor your partner's activities and help you clear your doubts. Let's take a look at its features.
Social Spotlight. eyeZy enables its users to keep track of their partner's social media apps. You can access their WhatsApp chats, Facebook messages, and even their Snapchat messages. This way, you can know what they're up to even when they're not with you.
Magic Alerts. The makers of eyeZy are mindful of the fact that you can't be around your partner all the time. They send alerts to you whenever your partner visits cheating websites or secret decoy apps for Android.
Keylogger. This feature lets you know every keystroke your partner makes on their phone.
Pinpoint. The app uses GPS tracking to show you where your partner is at all times. Plus, the location history feature lets you see where they've been and for how long.
Files Finder. With this feature, you can see whatever they hide in their gallery. You can have access to all their photos and images.
Phone Analyzer. You can keep track of all the call logs they make or receive on their phone.
Invisible Shield. eyeZy allows you to hide the app after its installation on the phone, so it doesn't give any hint to the device owner about your spying.
Connection Blocker. You can block all cheating apps and websites that you don't want to be accessed by them.
Pricing
Here's the cost for the eyeZy spy app:
3 Months:
---
GPS Tracking
View Call Logs
Call Blocking
Access Messages
Access to Popular Messengers
Access Media
App Blocking and Monitoring
Website Monitoring and Blocking
Logging Keystrokes
Remote Lock and Wipe
12 Months:
---
GPS Tracking
View Call Logs
Call Blocking
Access Messages
Access to Popular Messengers
Access Media
App Blocking and Monitoring
Website Monitoring and Blocking
Logging Keystrokes
Remote Lock and Wipe
Pros
✅ eyeZy offers a free demo version, so you can try it before you buy.
✅ The app is very user-friendly and easy to navigate.
Cons
❌ eyeZy requires physical access to your partner's Android phone in order to install the software.
Scannero.io
Scannero.io is a top-tier, cutting-edge standalone web-based service that serves one thing but is remarkable. It provides services to locate any device, no matter how far they are, and at any time. You can avail of all these services without installing any particular software. In order to start using this app, the only requirement is their phone number. The app offers the following features:
Location Tracking. You can locate any person on the planet by entering their phone number. You just need to buy their subscription, sign up and enter the phone number. Then select a custom message from pre-set messages. Send it, and the moment they tap the link, you will know their location.
No Installation is Needed. Scannero.io doesn't require any installation. All you need is your target's phone number, and you're good to go.
Compatible With All Devices. Whether you're using an iPhone or Android, the app is compatible with all OS.
Maintain Privacy. Scannero.io keeps things totally private. Your partner would never know you're spying on them.
Pricing
Here's the cost of Localize.mobi:
1 Month:
---
Location Tracking
No Installation is Needed
Compatible With All Devices
Maintain Privacy
Pros
✅ Localize.mobi doesn't require you to install anything.
✅ It's compatible with all devices.
✅ It's affordable.
Cons
❌ It offers only location tracking and nothing else
Final Thoughts
Being cheated by your partner, who promised to stay with you through happiness and hardships, is extremely painful. With modern innovative technology, you can check what secret cheating apps they are using to deceive you and spy on their activities to clear all your doubts.
In this article, we've tried our best to present you with the top trusted apps that you can use to confirm whether they are cheating on you or you're just over-exaggerating.